About Tracey Wall... Your Coach

Tracey Wall, founder and director of Empowering Mums and Empowering Mumpreneurs, is a professional and accredited personal coach. Tracey graduated with Distinction in Personal Performance Coaching from the UK's leading coach training organisation, The Coaching Academy. Continuing with her professional development, Tracey has successfully achieved accreditation as an Advanced Confidence Coach with Dawn Breslin, one of the UK's leading self-development coaches.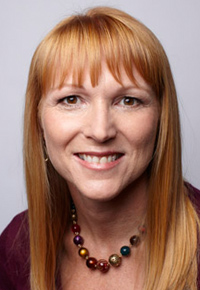 As one of the UK's top coaches specialising for mums, she is Greatvine's featured Confidence and Self Esteem Expert for parents, the In-House Coach for Vivacious Mum Online Magazine featuring many of Tracey's articles each month and has also featured as an expert with Myleene Klass in Myleene's Bumps, Babies & Beyond online video series for parents.
Tracey's experience also spans over ten years of implementing coaching principles and practices to the corporate world. In both business and sales management roles, Tracey led high performance teams of multi-million pound businesses.
It was during this time that Tracey burnt herself out and became seriously ill, Tracey acknowledged she needed a career change. Her family and friends fully supported her through this difficult time in which she lost her sense of self and direction. During her recovery, she realised there were many other mums suffering in the same way; trying to balance careers, children, relationships and running a household to become what the 21st century terms a 'supermum'.
Empowering Mums was born out of Tracey's positive and negative experiences, combined with her skills acquired during her time working in the corporate world. She uses her experiences as a mum to understand and empathise with the challenges of motherhood. Using her expertise, she coaches mums in a warm and intuitive manner, to help them transform and positively enhance their lives by identifying and realising their true aspirations.
Tracey lives her personal life according to her true values and uses many of her coaching techniques to do so. It is this fulfilment that sparks Tracey's great passion for helping others achieve the same contentment in life. Aside from her work and day-to-day family duties, Tracey spends as much quality time as possible having fun with her daughter Megan.
Start your journey today – achieve confidence, balance and joy.