Complimentary Session | Personal Coaching For Mums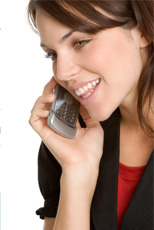 Empowering Mums offers a Complimentary, no obligation telephone session to ensure you feel comfortable that personal coaching will meet your needs and that you are happy to work together in the progression towards achieving a more fulfilled life. We happily offer an initial thirty-minute telephone session that helps you take the first steps towards a bright and happy future of which you are in complete control.
This initial session provides the opportunity to practice talking about the things that are really important to you. You will identify the goals you wish to achieve, the negative elements you would like to eliminate from your life, what you would like to change and the things you would like to add to ultimately provide you with happiness, direction and the life you truly want to live. During the session, you will have the opportunity to ask further questions about coaching and the programme you will potentially follow.
Empowering Mums is confidential, non-judgemental and completely committed to you and your success. You will not be charged a penny for this session so don't miss an opportunity that could change your future for the better. Contact Empowering Mums today!
Start your journey today – achieve confidence, balance and joy.
Book Your Complimentary Session Today!
Please add enquiries@empoweringmums.co.uk to your mailbox authorised addresses to ensure you receive our acknowledgement email detailing the next steps.