The Sessions | Personal Coaching For Mums
Empowering Mums provides personal coaching programmes tailored to suit your specific needs. Through weekly sessions, you will be encouraged to remain true to yourself so you ultimately achieve the success and quality of life you crave and deserve.
Empowering Mums operates in a very flexible way. Not only are our programmes customised according to your individual circumstances, but we also aim to fit our sessions around your busy schedule.
We want you to feel at ease during each session so we give you the choice of face-to-face, telephone or online coaching. Initially, many of our clients choose to meet on a weekly basis with each session lasting approximately one hour.
The Coaching Process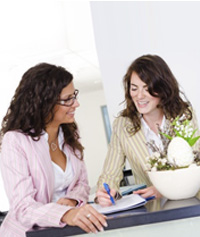 During each session, we will discuss your situation in a focused and positive way. A variety of questions are posed to get to the heart of your chosen topic. We then plan various activities and actions for you to complete before the start of the next session, which will keep you progressing towards achieving your objectives and enable you to get the most from our time together.
The coaching process works to advance you on your journey towards a better life. Clear and positive goals will be established at the outset of our coaching relationships and, together, we will create and manage a very practical plan of action that will take you step-by-step towards achievement and fulfilment. Over time your self-awareness will increase, allowing you to move effectively towards attaining your deepest aspirations that complement your life values. You will soon have the skills to manage and overcome any challenges that may spring up along the way.
Coaching should not be thought of as a quick fix, although you will feel much better as soon as you begin. The real benefits usually start to emerge further in the process. The industry standard for seeing the most successful results is a coaching relationship spanning three to six months. Empowering Mums encourages you to commit to a minimum of two months coaching in order to attain maximum benefits and value for money.
If you are ready to take your first step to a brighter future, please contact Empowering Mums to arrange a complimentary, no obligation initial telephone session.
Start your journey today – achieve confidence, balance and joy.