Empowering Mumpreneurs Online
Why Online?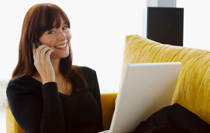 Offering the ultimate choice, affordability and flexibility, our interactive online coaching programme, From Seed To Success is designed with busy mums in mind. You can log on and gain learning and support whenever and wherever you can access the Internet in a way that works for you, helping you create your ideal business to fit around the lifestyle you want and deserve.
You have busy lives and trying to find time to commit to the vision, planning and implementation of your business action plans whilst juggling so many other roles is really tough. Our interactive online coaching programme provides complete flexibility in the structure your coaching can take and is designed to meet your exact needs helping you take your business idea from seed to success!
Who is it for?
Whether you are starting out in business for the first time, or you have an existing small business where results have reached a plateau and are in need of a boost, our From Seed To Success programme has been designed with you in mind and provides a step by step approach to really get you in the right place for business success. It will help you get your business started up, established, with strong foundations in which to enable continued growth and success.
We will help you overcome the fear, uncertainty and overwhelm so many mumpreneurs experience when starting up in business on their own. Whether you want to enhance your knowledge, find solutions to the many obstacles in your way or even make the best use of your time to develop your business to its full potential whilst managing to juggle your many other life roles, you will have everything you need at your fingertips, a one stop shop, and step by step journey for getting your business on the right path to great success.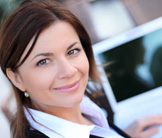 So whether you're a mum of new babies, mum of toddlers, mum of teenagers, single mum, empty nester or even mum-to-be, by purchasing your interactive online coaching programme, From Seed To Success you will be making a valuable investment in the future quality and happiness of your life and the future success of your business. You really have nothing to lose, but everything to gain!
Interested in learning more about our interactive online coaching programme, then check out the online coaching benefits, click here.
You already know this programme is for you

Realising your business dreams – from seed to success.