Mumpreneur Benefits
Empowering Mumpreneurs can help you:
Clarify where you are now, where you want to be and the steps required to attain your goals, along with providing vital help, support and resources.
Gain clarity about what it takes to set up and manage a successful business.
Identify a business opportunity you feel passionate about that matches your personality, skills, family responsibilities and personal circumstances.
Overcome any limiting beliefs that may be holding you back from establishing your business.
Highlight any obstacles or challenges that may be preventing you from realising your business goals.
Access resources, essential tools and contacts, and receive guidance about how to establish and expand your business.
Nurture your self-confidence and self-esteem so you truly believe you can take the first steps and achieve business success.
Carefully plan your vision and strategy for increased business success whilst achieving a more fulfilled and balanced life.
Create your unique brand and know how to stand out in the marketplace.
Create and implement a step-by-step business plan to launch your business idea, take it through its infancy and on to successful fruition, whilst allowing you the flexibility and time to be a good mum.
Reaching your target audience, using great tried and tested marketing techniques.
Getting the numbers right helping you plan to achieve great success.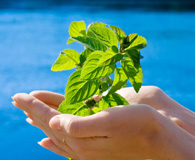 In committing yourself to a period of business coaching, you are making a valuable investment into the future of you and your business.
The ideal business coaching relationship, recognised by industry standards, spans a period of three to six months. During this time you will maximise the benefits and value of your investment, whilst establishing a clear vision and strategy for your business and successfully accomplishing your aspirations. Of course, the time allocated to business coaching will be determined by your personal needs, circumstances and the aspirations you have for your business.
Empowering Mumpreneurs is here to help and support mums like you. Take the first step to finding out how you can achieve success: contact us today and schedule your complimentary, no obligation 30-minute telephone session with Empowering Mumpreneurs. This is your opportunity to discuss your business goals with someone who is non-judgemental and completely supportive of your future success.
Realising your business dreams – from seed to success.