E-Books
Written by founder and director of Empowering Mums, Tracey Wall, these interactive e-books provide comprehensive information, valuable coaching techniques, effective exercises and solutions to your daily challenges.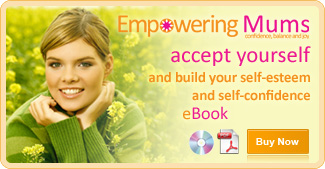 Accept Yourself And Build Your Self-Esteem And Self- Confidence
The inspirational e-book by Empowering Mums, Accept Yourself And Build Your Self-Confidence And Self-Esteem, provides exercises and principles to help you on your journey of self-development.
These priceless tools will support you to adopt life-changing techniques that enable you to truly accept yourself and improve your self-esteem and self-confidence, enabling you to start living the life you fully deserve.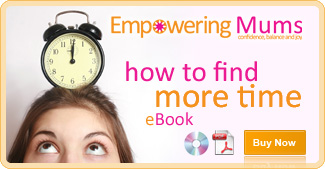 How To Find More Time
How To Find More Time from Empowering Mums is a dynamic e-book that will help you manage your time more effectively and eliminate the phrase, "I haven't enough hours in the day!"
Through enlightening techniques and effective exercises, you will learn all about your time: what it is worth, how you spend it and how you can maximise it. A must-have for all busy mums, this extremely thorough and interactive e-book will enable you to achieve the things you really want in life.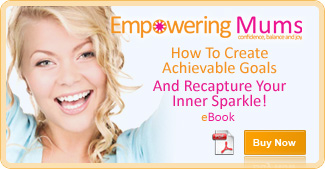 How To Create Achievable Goals And Recapture Your Inner Sparkle!
Empowering Mums has produced the motivational How To Create Achievable Goals And Recapture Your Inner Sparkle! e-book to help bring confidence, balance and joy into your life! This e-book will encourage you to re-assess your life and to make changes that will enable you to live in accordance with your core values and life-long goals.
The effective goal setting and action planning exercises and techniques outlined in this e-book will inspire you to achieve your innermost aspirations. This e-book focuses entirely on your needs and how to go about achieving what is really important to you. Any mum wanting more out of life should read this e-book!